Vibratory Roller
C.A.G is a leading manufacturer of top quality Walk-Behind Roller Compactor and Vibratory Roller Compactor. C.A.G is your best factory direct source for the single drum vibratory roller. You can choose the petrol Honda or Loncin engine. The vibratory roller has a static hydraulic driving system that delivers excellent performance for the compaction of sand, soil gravel, and asphalt on roadways, bridges and parking places, especially on asphalt applications in repair and maintenance work.
The double drum roller comes with a large 600mm drum diameter working width, which gives excellent finishing results for your job. Again, you can choose the petrol Honda or diesel engine. With full hydraulic driving system to guarantee high travel speeds and smooth speed control, the roller allows for efficient transfer of compaction energy to the soil for superior compaction results. The Double vibrating drums can help you quickly and economically compact base and asphalt surfaces. The double drum roller is ideal for the compaction of sand, gravel and cohesive soil.
You can count on the tried and trusted quality of C.A.G's professional service and genuine parts.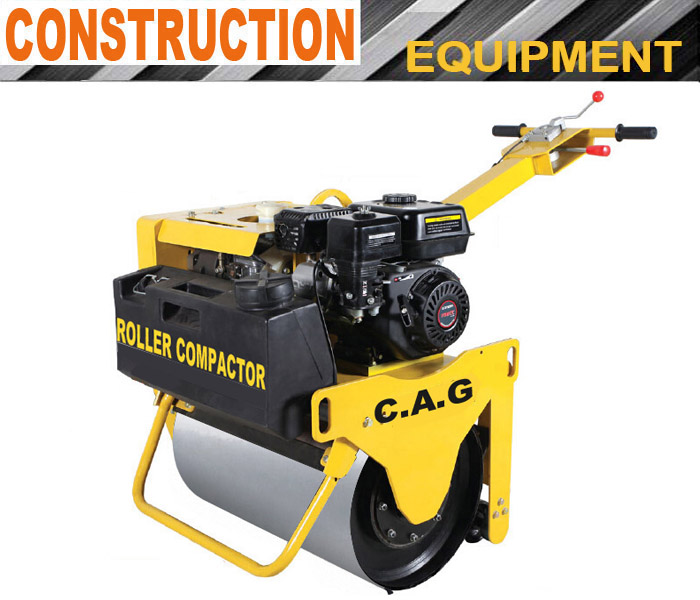 Single drum vibratory roller
Walk behind roller
Centrifugal Force:13.5kN
Working width: 600mm
Static Hydraulic
Double drum Gasoline roller
Walk behind roller
Centrifugal Force:20kN
Power by Gasoline Engine
Full Hydraulic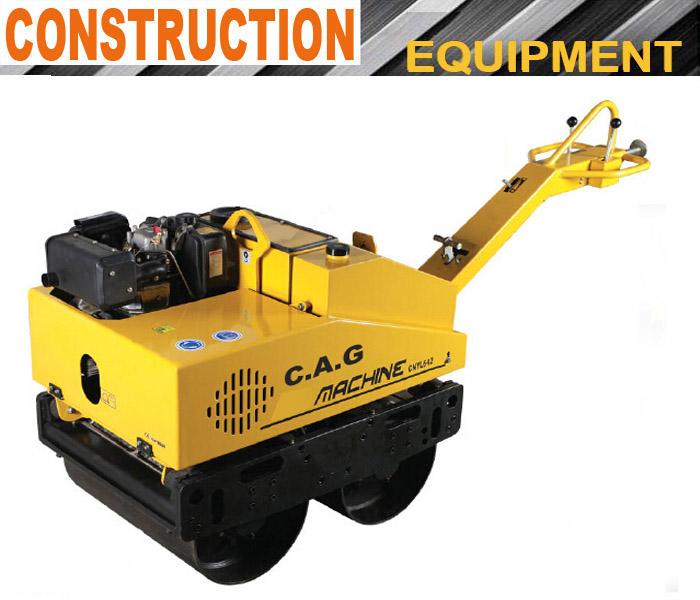 Double drum Diesel roller
Walk behind roller
Centrifugal Force:20kN
Power by Diesel Engine
Full Hydraulic